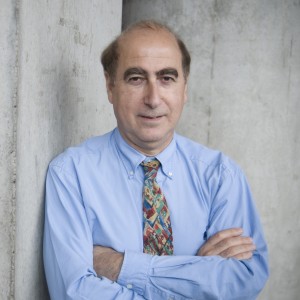 Eli has been a technology entrepreneur for the past 30 years and has founded or cofounded a number of companies with a few successful exits. Currently, he is the CEO of Squanto.net a company offering automated fraud detection platform.
Eli was the cofounder of Fluidware Corporation, an Internet software company offering Software as a service (SaaS) online applications based on collaborative feedback. He was the co-CEO from inception until the acquisition by SurveyMonkey on August 2014 and worked on integration after acquisition until May 2015. The company has grown from 2 people in 2008 to 70 employees in Canada and over 15 staff overseas with 10,000+ customers from over 80 countries around the world.
In 1986, Eli founded Applied Silicon Inc. Canada to provide engineering consulting services to the private and public sectors. Following an investment from Newbridge Networks in 1996, the company (Telexis) shifted its focus to video over IP solutions, growing to 180 employees and was acquired in May 2000. Telexis became March Networks and later went public on the TSX exchange.
Eli has been involved with the community and has served on a number of Boards. He is currently serving on the Board of the Community Foundation of Ottawa (CFO) since 2012. Eli also serves on the Board of C-Com, a publicly traded company on the TSX-V since 2008.Previously, he served on the following Boards: Ottawa Center for Research and Innovation (OCRI) from 1999 to 2007, Ottawa Chamber of Commerce (OCC) from 2004 to 2009, Ottawa Community Loan Fund (OCLF) from 2008 to 2012, the Alzheimer Society of Ottawa and Renfrew County (ASORC) from 2009 to 2014, and the Canadian Advanced Technology Alliance (CATA) from 2006 to 2012.
Eli was the Chair and cofounder of the annual Corporate and Community Social Responsibility Conference that was held since 2008 at Algonquin College in Ottawa www.ccsr-conference.com.
Eli was the Chairperson of the 2001 OCRI sponsored NetVideoWorld. He co-authored a book on Microprocessor Software Project Management and published 12 articles on various technical areas.